Nearbuy Dominos Rs500 Food Voucher for Rs299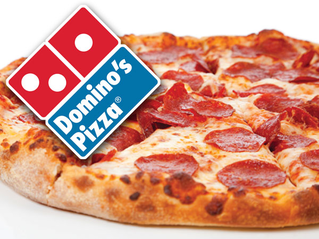 Nearbuy Dominos Rs500 Food Voucher for Rs299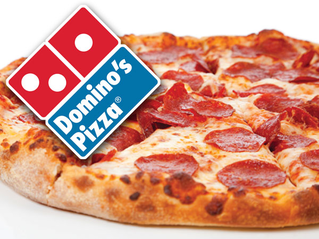 How to get Nearbuy Dominos Rs500 deal :-
Domino's Rs500 Food Voucher for Rs299
Validity :-

Food Voucher worth Rs.500 (Only 1 Per Customer) Valid from:17-May-2016 Valid until :30-Sep-2016,Timings : 11:00 A.M to 11:00 P.M.Valid on : All Days valid on Online only.
Food Voucher worth Rs.500 (Multiple Vouchers can be bought) Valid from :17-May-2016 Valid until:30-Sep-2016.
Things to Remember :-

This is a special promotion – payments by nearbuy promo codes are not applicable for this offer
Valid across 1000+ stores in India. NOT valid in outlets at Airports
Valid only for Online orders
Valid for 1 transaction only
Vouchers are non-refundable & non – cancelled
Promotional combos cannot be ordered (e.g. Discounted pizzas like 15% or 25% discount, Buy One Get One Free, New pizzas, Combo Page)
Delivery will not be done without a Pizza in the order
Pizza Mania : Only pizza mania combo applicable
Side Order : Purchase order has to be greater than Rs 300
No refund will be given by the outlet if the bill amount is less than the e-voucher amount
These vouchers are not redeemable on offline transactions, you cannot display them at the point of delivery or sales.