Ladooo app – Refer & Earn FREE Mobile Recharge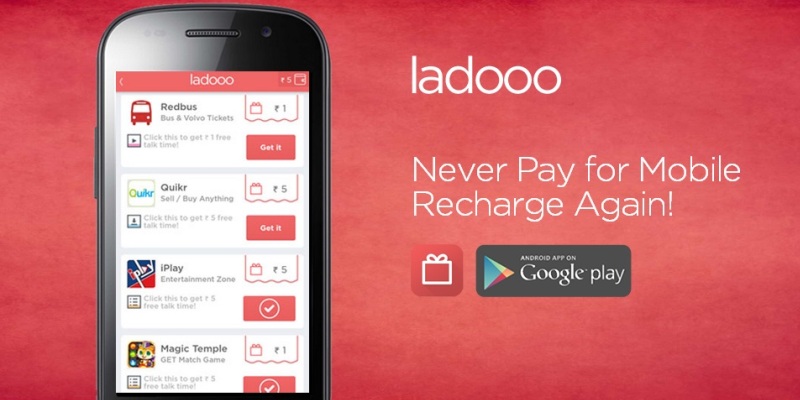 Ladooo App :
Ladooo is one of the oldest free recharge app for android , Ladooo app pays for downloading apps and referring friends,few days ago we posted an article for ladooo giving Rs.10 per referral ,But now its even more, get Rs.20 for each friend you refer, This offer is available only for a limited time.
To begin:-
Download ladooo app from the Playstore and open it,no signup required,once the apps opens up you will see the instructions skip them ,and goto menu > refer and earn you will see the offer get your unique referral link and send it to your friends,you will earn 20 Rs for each friend that downloads the app using your referral link and tries atleast one app.
Simple steps to be followed to get credits in Ladooo wallet :
Click to Download Ladooo App
You don't need to sign up or login at all as it will automatically make an account using your MAC id from phone.
Open the app.
You can see the offers list which gets updated everyday. Simply download apps one by one daily and you will get instant credits for all apps.
Ladooo app now also has a 'Missing rewards' Section where you can retrieve any missing reward for referral that you think has been skipped, by just entering your friend's mobile number.