V-Guard VG 400 Voltage Stabilizer for AC Price Rs. 1,699
V-Guard VG 400 Voltage Stabilizer for AC:
The V Guard Stabilizer is a utilitarian addition to your home. It comes equipped with an intelligent time delay system that gives the compressor enhanced balancing during power failures. The voltage cut off protection guard's equipment from dangerous voltages. The high performance stabilizer comes with overload protection that secures it during temperature burn out. It has a functional wall mounting cabinet design that makes it easy to install. Equipped with an input range of 170 V to 270 V that helps devices like air conditioners operate at stabilized voltage.The latest IC technology of the stabilizer ensures optimal reliability and ensures protection of all devices. This stabilizer is ideal for your home if it suffers from constant power fluctuations. It has a capacity of 12 A for efficient operation. This stabilizer easily supports a 1.5 ton air conditioner.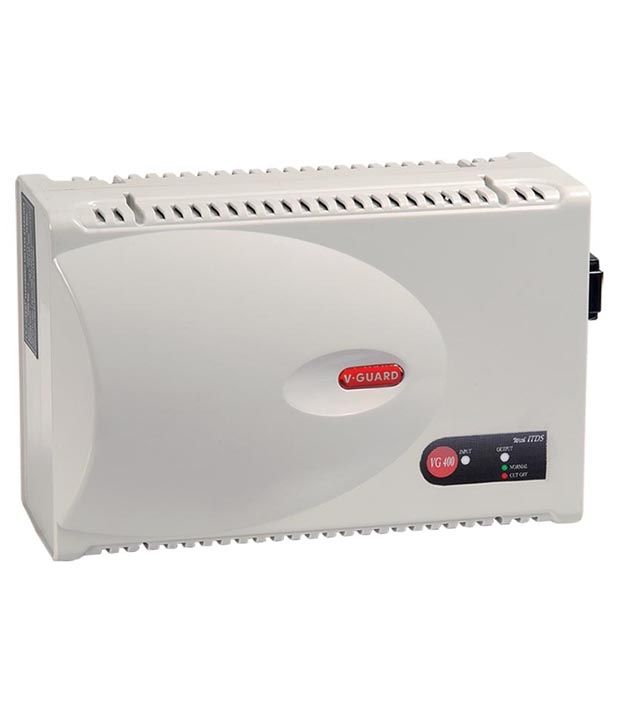 Offer Price : Rs. 1,699
How to get this Product :
Login / Register
Select the product & Add into the Cart
Enter the Shipping Details
Select the Payment Mode.