BharatNXT App Refer and Earn : Free Credit Card to Bank Transfers
Are you intrigued by the prospect of transferring your credit card balance to your bank account without incurring hefty charges? The BharatNXT app offers an innovative solution, providing an effective and cost-free method for this financial maneuver. Follow the steps below to unlock this credit-savvy trick.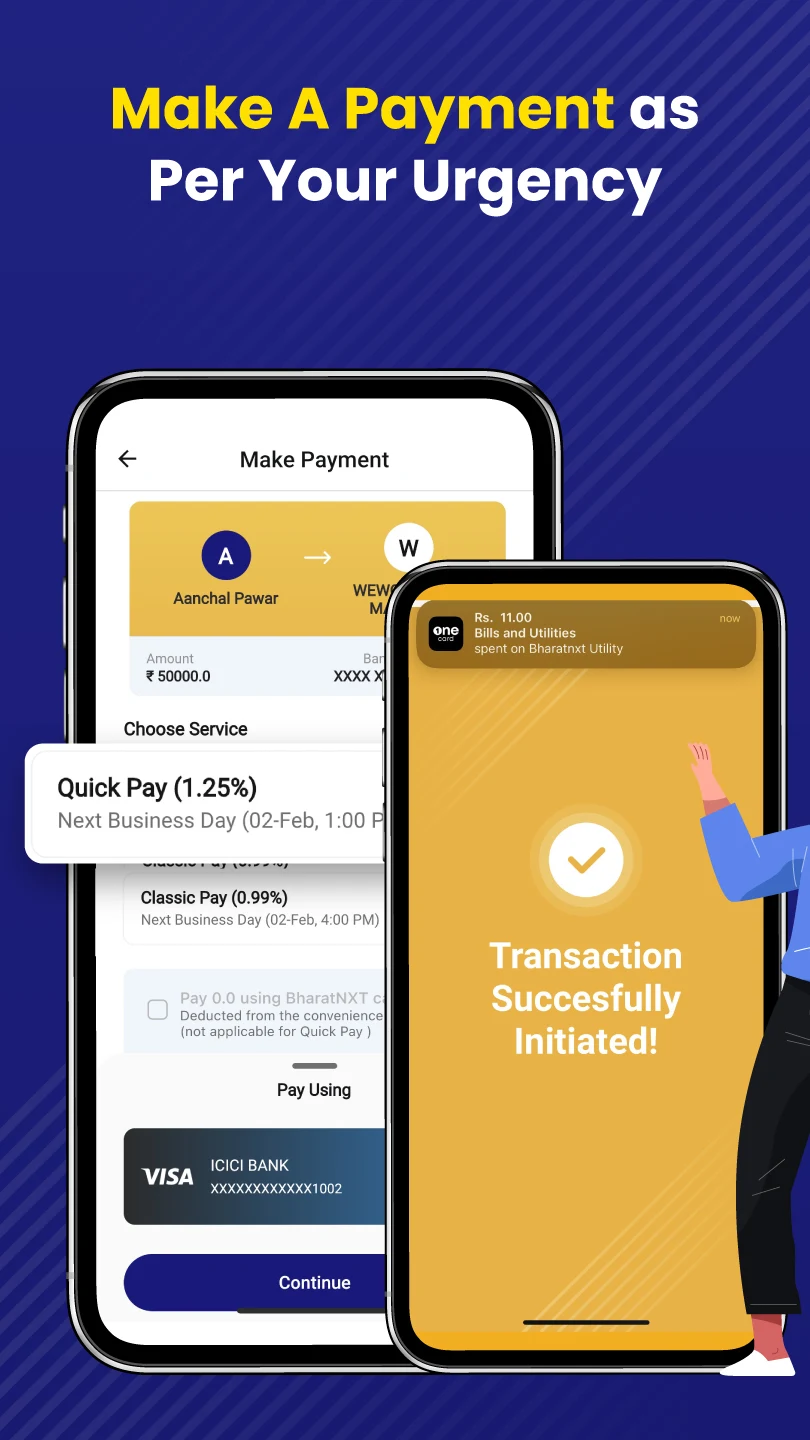 Step 1: Quick and Easy Signup
Begin the process by signing up on the BharatNXT app. A hassle-free signup involves entering your PAN and completing an Aadhaar OTP-based KYC via DigiLocker.
Use the Refer Code: L934NOF when prompted during signup for added benefits.
Step 2: Verification and Referral Code Application
Login using your mobile number and apply the referral code during the signup process. Confirm the application of the referral code and proceed to verify your mobile number with an OTP.
Step 3: Enter PAN or GST and Email ID
Enter your GST or PAN number. Once you input your PAN number, the app automatically fetches your details, including name, date of birth, gender, and address. Complete the process by entering your email ID.
Step 4: Complete Full KYC with Aadhaar via DigiLocker
For enhanced security and compliance, complete your full KYC using Aadhaar through DigiLocker.
Step 5: Earn a ₹100 Scratch Card
Upon successful completion of your Full KYC, you'll be rewarded with a scratch card worth ₹100. This cashback will be credited to your BharatNXT Cash.
Step 6: Bank Transfer Setup
Navigate to the BharatNXT app's homepage, click on "Business Payments," add a new payee, and enter bank details. To ensure safety, avoid entering your own account details.
Step 7: Verification Payment
BharatNXT will initiate a ₹1 credit to your bank account for verification purposes. Once your bank account is verified, head to the profile section, add your credit card, and verify it with a nominal ₹2 transaction.
Step 8: First Bank Transfer for Additional Cashback
Return to the homepage, select "Business Payments," choose the added payee, and enter a minimum amount of ₹5000 for your first transaction. Opt for Classic Pay to minimize charges (0.99% + GST).
Step 9: Enjoy Additional Cashbacks
Use BharatNXT Cash while making payments to reduce the Convenience Fee. Refer others to the app and receive ₹250 cashback each when they complete Full KYC. Additionally, both you and your friend will get an extra ₹150 cashback on their first transaction of ₹5000 or more.
Conclusion: Unlocking the BharatNXT Advantage
BharatNXT not only facilitates cost-effective credit card to bank transfers but also rewards users generously through referrals and cashback incentives. Make the most of this innovative platform to manage your finances smartly and enjoy the benefits of seamless transactions.