Dussehra 2023 in Telugu Calendar – A Festival of Triumph and Tradition
Dussehra, or Vijayadashami, holds a special place in the hearts of Telugu-speaking communities as a celebration of victory, tradition, and cultural richness. In 2023, this auspicious festival is set to be observed on October 24th. Let's delve into the significance of Dussehra in the Telugu calendar and the cultural festivities that accompany it.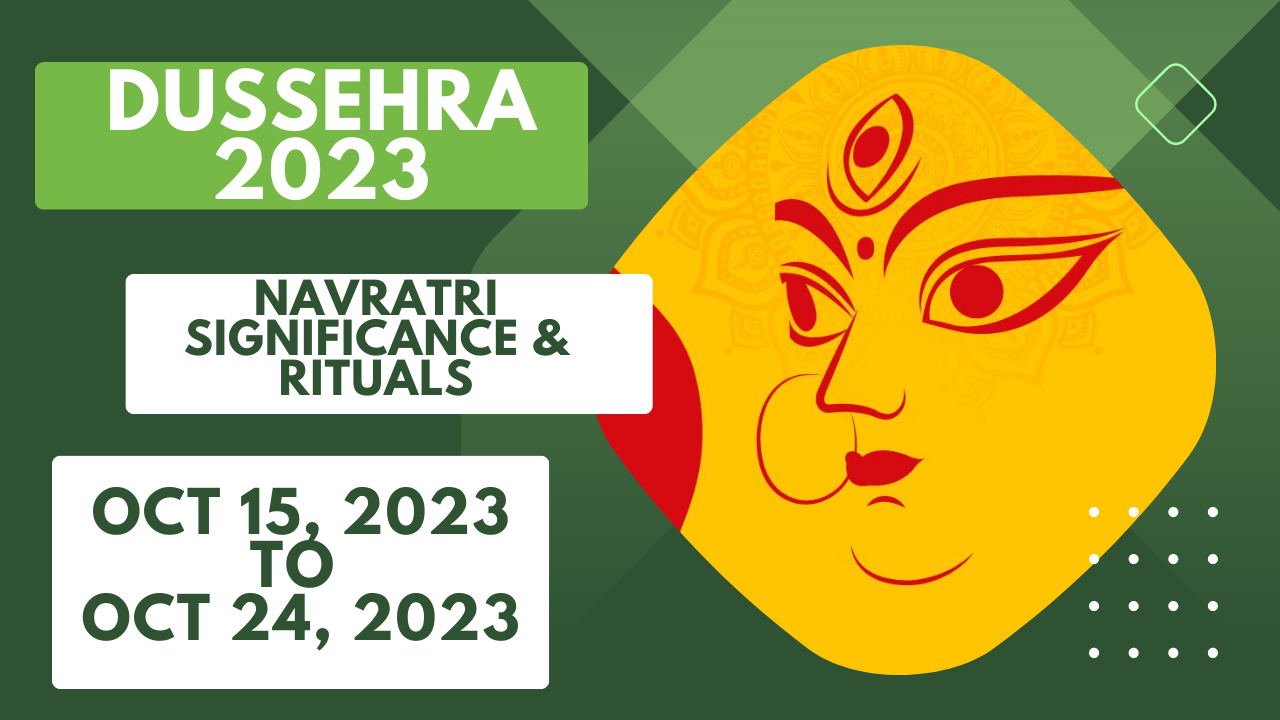 Dussehra in the Telugu Calendar:
Date: Dussehra falls on October 24th, 2023.
Significance: It marks the triumph of good over evil, symbolized by Lord Rama's victory over the demon king Ravana.
Cultural Significance in Telugu Tradition:
Dussehra is not just a religious festival but a celebration deeply rooted in the cultural fabric of Telugu-speaking regions. The epic of Ramayana, where Lord Rama vanquishes Ravana, is reenacted through vibrant and elaborate Ramlila performances.
Preparations and Festive Atmosphere:
In the weeks leading up to Dussehra, there is a palpable sense of excitement in Telugu households. Families engage in cleaning and decorating their homes, preparing for the festivities that will unfold. Markets come alive with the sale of traditional clothing, accessories, and festive delicacies.
Bathukamma Festival:
In Telangana, Dussehra is closely followed by another significant festival known as Bathukamma. This floral festival, celebrated by women, involves creating intricate flower arrangements and offering them to the goddess Gauri. Bathukamma adds an extra layer of cultural richness to the post-Dussehra celebrations.
Special Foods and Delicacies:
No festival in Telugu culture is complete without a spread of delectable dishes. Families come together to prepare traditional sweets like Ariselu and other festive delicacies. The aroma of these special foods fills the air, enhancing the joyous atmosphere.
School and College Holidays:
Dussehra brings with it a break from routine as schools and colleges in Telugu-speaking regions declare holidays. This allows families to come together, celebrate, and participate in various cultural events.
Dussehra Celebrations in Telugu Communities:
Community events and processions are organized, featuring idols of Goddess Durga and Lord Rama. The burning of effigies of Ravana is a symbolic representation of the victory of good over evil. The rhythmic beats of traditional music, colorful dances, and the joyous cheers of onlookers create an unforgettable spectacle.
Dussehra 2023 Wishes – Messages, Quotes, Images, Facebook & WhatsApp Status
Conclusion:
Dussehra in the Telugu calendar is not just a festival; it's a celebration of values, traditions, and the enduring spirit of good prevailing over evil. As families come together, communities unite, and the air resonates with festive fervor, Dussehra 2023 promises to be a time of joy, reflection, and cultural immersion in the beautiful heritage of Telugu-speaking regions.