Dussehra Holidays 2023 in India: A Festive Break and Cultural Celebrations
Dussehra, also known as Vijayadashami, is a momentous Hindu festival that signifies the victory of good over evil. In 2023, India is gearing up to celebrate Dussehra on October 24th, a Tuesday, marking the conclusion of the nine-day Navratri festival. This auspicious day is not just a cultural and religious celebration but also a Dussehra holidays 2023 across the nation.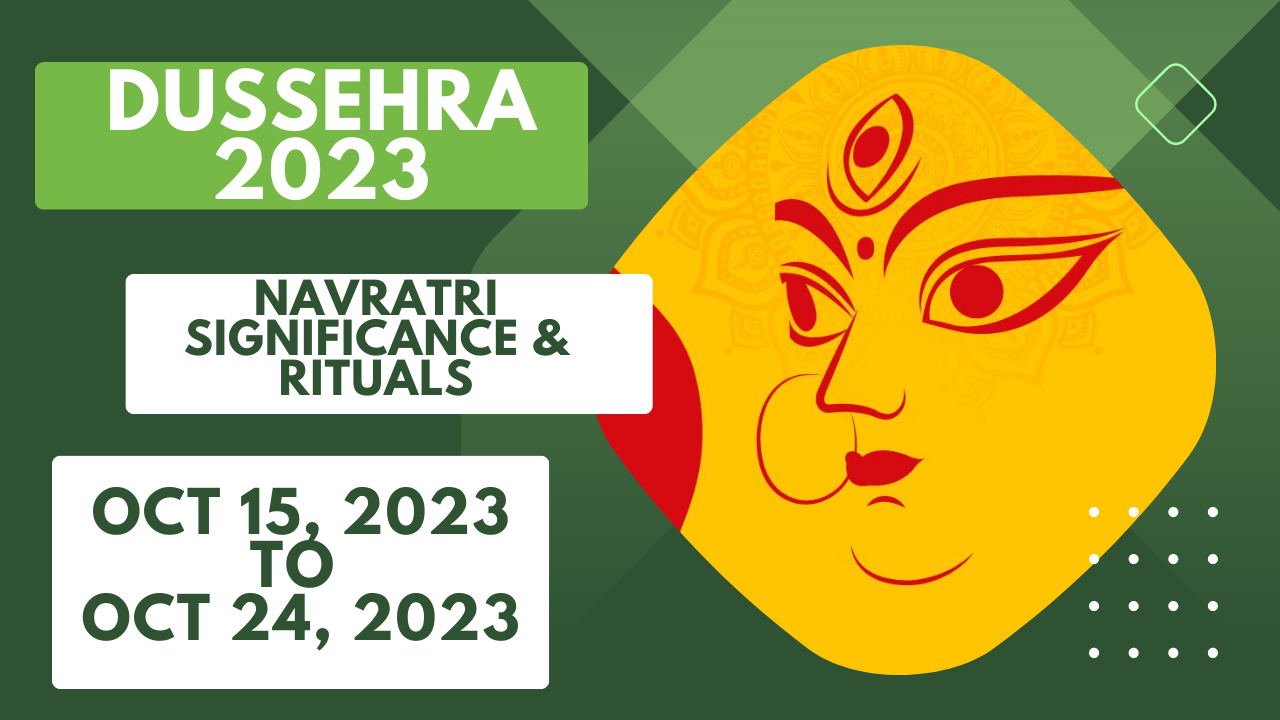 Dussehra Holidays in India:
Date: Dussehra falls on October 24th (Tuesday) in 2023.
Public Holiday: October 24th is a public holiday, leading to the closure of schools and businesses.
Navratri Culmination: These holidays signify the end of the Navratri festival, a nine-day period of worship and devotion.
Batukamma & Dasara Holidays in Telangana:
In the southern state of Telangana, where traditions hold significant cultural importance, the Dussehra celebrations come with additional holidays. Schools and junior colleges in Telangana will observe holidays from October 13 to October 25, 2023. This extended break is in honor of Dussehra, which falls on October 24th, and Saddula Bathukamma, another significant Telangana festival, on October 22nd.
Dussehra Holidays for Colleges in Telangana:
Aligning with the Dasara celebrations, junior colleges in Telangana will observe a 7-day holiday period from October 19 to October 25, 2023. Regular classes are set to resume on October 26, 2023, post the Dussehra holidays. Compared to the 14-day break in the previous year, this year's holiday period has been reduced to 13 days.
Telangana Government's Strict Guidelines:
The Telangana State Board of Intermediate Education has issued strict guidelines for junior colleges during the Dussehra holidays in 2023. Colleges are directed not to conduct any classes during this vacation period. District intermediate education officers are entrusted with ensuring compliance with these guidelines.
FAQs About Dussehra Holidays 2023:
When are the Dussehra holidays 2023 for schools?

Telangana Dussehra Holidays are declared from October 13th, 2023, to October 25th, 2023.

Is Dussehra a national holiday?

Yes, Dussehra is celebrated throughout India and is declared a national holiday.

When is the Dussehra holiday 2023 in Andhra Pradesh?

Andhra Pradesh Dussehra Holidays start on 14th October 2023 and end on 24th October 2023.

How many days of holiday is Dussehra in Telangana?

In 2023, Telangana declared 13 days of Dussehra Holidays from October 13th to October 25th.
As the festive season approaches, these holidays not only offer a well-deserved break but also provide students and educators an opportunity to immerse themselves in the cultural and religious festivities of the region. During the Hyderabad Dussehra holidays, locals and visitors alike can witness the grand Dasara celebrations, adding a vibrant touch to this joyous season.
Visit Way2offers to Our Homepage for Related Topics