LG K-POP Contest 2023 Grand Finale: A Celebration of Music and Talent
LG K-POP Contest 2023 – LG Electronics India, a leading consumer durables brand, is set to host the grand finale of the "All India K-Pop Contest 2023 (Presented by LG)" in association with the Korean Cultural Centre India. The spectacular showcase of musical talent and cultural diversity is scheduled for September 16th at 5 P.M. and will take place at the Thyagaraj Stadium in New Delhi. The event will be graced by H.E. Chang Jae-Bok, Ambassador of the Republic of Korea to India, and Mr. Hong Ju Jeon, MD-LG India.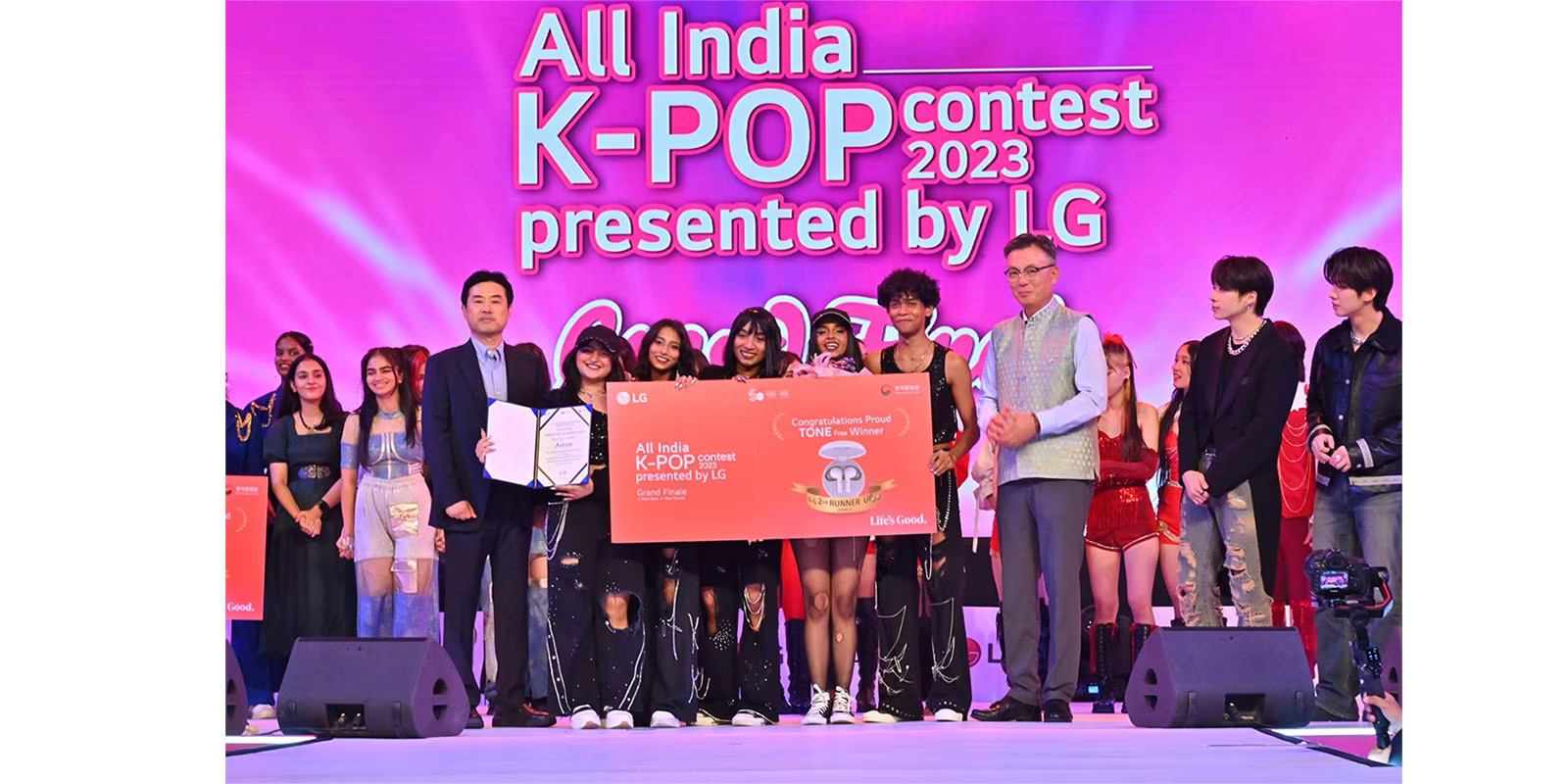 The K-Pop contest has been a phenomenal success, attracting an impressive 11,000 registrations from across the country. The competition comprised three challenging rounds – online, regional, and semi-finals. Out of the 22 exceptionally talented semi-finalists, 12 have emerged victorious, earning their spot in the grand finale.
To mark the 50th anniversary of diplomatic relations between Korea and India, the contest will feature a celebrity performance by the famous Korean K-pop band MCND. The event promises to be a mesmerizing fusion of music, dance, and culture, showcasing the extraordinary talents of the finalists.
LG's commitment to promoting global culture and entertainment is evident in the grandeur and scale of the All India K-POP Contest 2023. Mr. Hong Ju Jeon, MD, LG India, expressed excitement about bringing the grand finale to the audience, celebrating the rich tapestry of global culture and building deeper connections with the GenZ.
Tickets for the event are available on a first-come, first-serve basis and can be booked at LG K-POP Contest.
About LG Electronics India Pvt Ltd
LG Electronics India Pvt. Ltd. (LG Electronics), a wholly-owned subsidiary of LG Electronics, South Korea, was established in January 1997. It is a formidable brand in consumer electronics, home appliances, HVAC, and IT hardware. LG Electronics in India has earned a premium brand positioning and is a trendsetter in the industry. LG's manufacturing units in Greater Noida and Ranjangaon are known for their eco-friendly practices and produce a range of products, including LED TVs, air conditioners, washing machines, refrigerators, and monitors.