Visiting Places in Yercaud || Tourist Places in Yercaud
Visiting Places in Yercaud : Exploring the Enchanting Beauty of Yercaud: A Must-Visit Destination
Nestled in the Eastern Ghats of Tamil Nadu, Yercaud is a hidden gem that beckons travelers seeking respite from the hustle and bustle of city life. Often referred to as the "Jewel of the South," this hill station is known for its serene beauty, lush greenery, and pleasant climate. Whether you're a nature enthusiast, an adventure seeker, or simply looking for a peaceful getaway, Yercaud offers a plethora of attractions and experiences to make your visit memorable.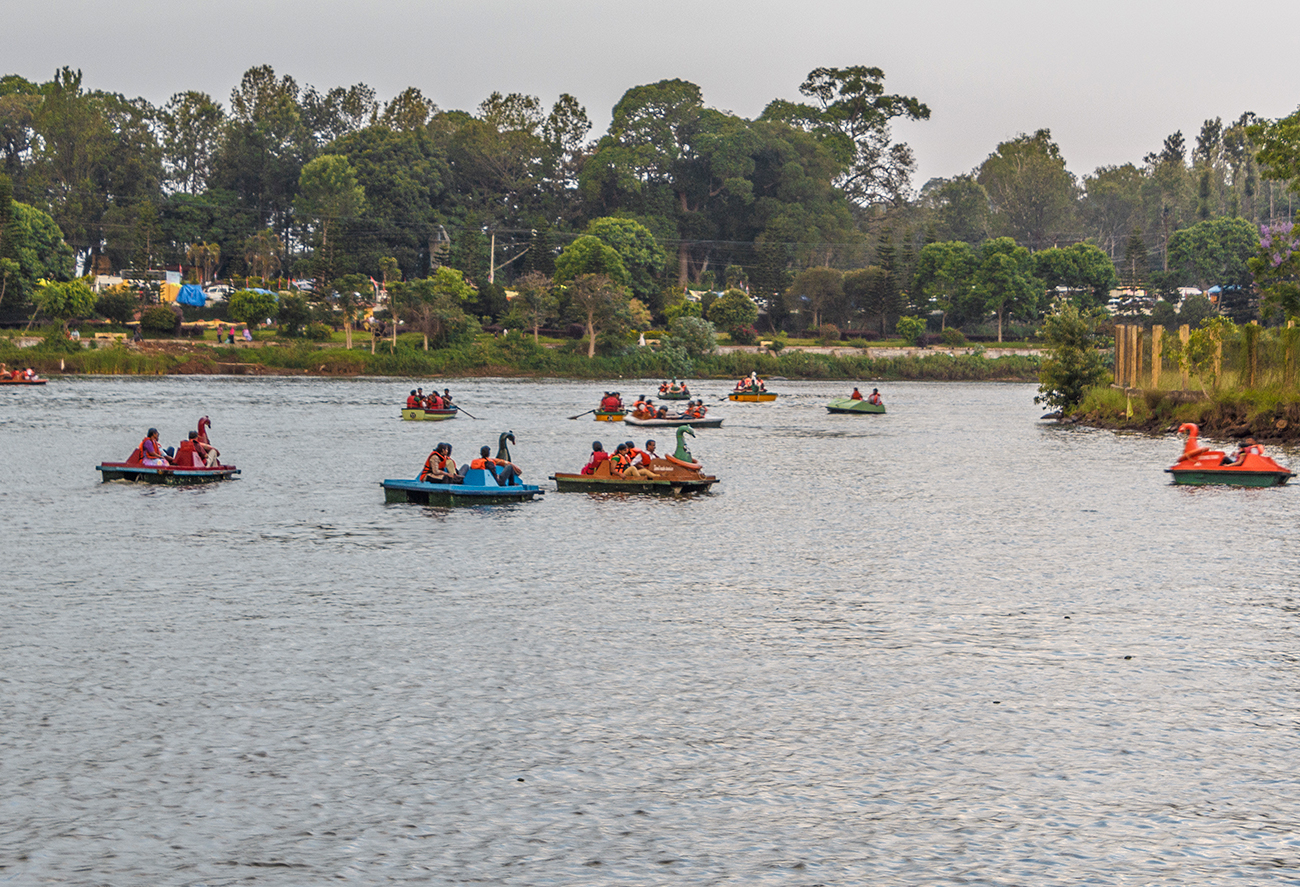 1. Shevaroy Temple:
The heart of Yercaud lies in the Shevaroy Temple, dedicated to Lord Shevaroyan, the presiding deity of these hills. This ancient temple is perched on the highest peak, offering panoramic views of the surrounding hills and forests. The temple's peaceful ambiance and stunning vistas make it a must-visit spot for spiritual seekers and nature lovers alike.
2. Yercaud Lake:
A picturesque man-made lake at the center of town, Yercaud Lake is perfect for a leisurely stroll or a serene boat ride. Surrounded by emerald green gardens, the lake comes alive during the summer festival, hosting boat races and a variety of cultural programs.
3. Botanical Garden:
Yercaud boasts a rich collection of exotic plants and trees in its Botanical Garden. Take a leisurely walk amidst the lush greenery and enjoy the serene atmosphere. The garden is home to several rare and indigenous plant species, making it a treat for botany enthusiasts.
4. Lady's Seat, Gent's Seat, and Children's Seat:
These vantage points offer breathtaking views of the Yercaud hills and the Salem city below. Legend has it that the British officers used to frequent these spots with their families, giving rise to their names. The viewpoints are especially enchanting during sunrise and sunset.
5. Pagoda Point:
For those seeking tranquility, Pagoda Point is a serene spot with four stone pillars and a beautifully landscaped garden. It's an ideal location for a picnic or to enjoy a peaceful evening with the cool breeze and the distant hills as your backdrop.
6. Kiliyur Falls:
If you're a fan of waterfalls, a visit to Kiliyur Falls is a must. A trek through the lush forests takes you to this cascading beauty, where you can enjoy a refreshing dip in the natural pool at its base. The trek to the falls is an adventure in itself, surrounded by the sounds of chirping birds and rustling leaves.
7. Anna Park:
Situated adjacent to Yercaud Lake, Anna Park is a great place for families to relax and unwind. The park features a colorful flower garden, a small aquarium, and a play area for children. It's the perfect spot for a picnic or an evening stroll.
8. Bear's Cave:
For the adventurous souls, Bear's Cave offers an exciting exploration opportunity. This natural cave is said to have been home to bears in the past, and it's now open for visitors to explore its intriguing chambers.
9. Silk Farm and Rose Garden:
Yercaud is also known for its silk production. Visit the Silk Farm to witness the silk-making process from cocoon to fabric. Nearby, the Rose Garden showcases a stunning variety of roses in different colors and fragrances, making it a delightful place to visit.
10. Trekking and Adventure Activities:
Yercaud offers numerous trekking trails for adventure enthusiasts. The Servarayan Hills and the Nagalur Village trek are popular choices, allowing you to immerse yourself in the region's natural beauty.
How to Reach Yercaud:
By Train: The nearest major railway station to Yercaud is Salem Junction, which is well-connected to major cities in Tamil Nadu and other parts of India. From Salem Junction, you can hire a taxi or take a local bus to Yercaud, which is approximately 30 kilometers (18.6 miles) away.
By Bus: Salem is also well-connected by bus services from various cities in Tamil Nadu. You can take a bus to Salem and then transfer to a local bus or taxi to reach Yercaud.
The best time to visit Yercaud :
It depends on your preferences for weather and activities. Yercaud experiences a pleasant climate throughout the year, but here are the different seasons and the best times to visit based on your interests:
1. Winter (October to February):
Best Time for Sightseeing: Winter is the peak tourist season in Yercaud due to its cool and crisp weather. The temperature ranges from 13°C to 25°C (55°F to 77°F), making it ideal for outdoor activities and sightseeing.
Activities: You can explore the lush greenery, visit viewpoints, go trekking, and enjoy outdoor activities without the discomfort of extreme cold.
2. Summer (March to June):
Best Time for Escape from Heat: If you're looking to escape the scorching summer heat of the plains, Yercaud's summer is a great time to visit. The temperature ranges from 16°C to 30°C (61°F to 86°F).
Activities: Enjoy pleasant weather, boating in Yercaud Lake, and exploring gardens. However, it can get crowded during April and May due to school vacations.
3. Monsoon (July to September):
Best Time for Nature Lovers: Yercaud looks its most beautiful during the monsoon season when the hills come alive with lush greenery and waterfalls.
Activities: While it's a great time for nature enthusiasts, be prepared for occasional heavy rainfall and potential roadblocks due to landslides. Trekking and exploring during light rains can be a unique experience.
4. Post-Monsoon (October to November):
Best Time for Serene Visits: After the monsoon, Yercaud is at its cleanest and greenest. The waterfalls are still lively, and the weather is refreshing.
Activities: It's an excellent time for those who want to avoid the crowds of summer and enjoy a more peaceful visit.
In summary, the best time to visit Yercaud is during the winter months (October to February) if you prefer pleasant weather and clear skies. However, each season has its charm, so your choice should depend on your personal preferences and the type of experience you seek.
In conclusion, Yercaud is a place where time seems to slow down, allowing you to reconnect with nature and yourself. Whether you're seeking spiritual solace, outdoor adventures, or simply a peaceful escape, Yercaud's charm will captivate you. So, pack your bags and embark on a journey to this hill station, where every moment is a breath of fresh mountain air, and every sight is a postcard-worthy view.